Corporate Event
Break out from the norm - we'll create an experience that your team won't forget.
An event full of adventure will be remembered for a long time, and competitions and shared emotions will greatly enhance the cohesion of any team!
Our clients
We are proud to host corporate events for our clients
We create an unforgettable experience for companies of any sizes. The game will show who has leadership skills and who will never give up. Book with your colleagues in advance and enjoy the challenge. Corporate adventure
Corporate is designed to tighten processes, improve cash flow and support happier, more efficient teams.
95
%
of players have improved communication skills and corporate spirit.
30
+
companies returned to hold corporate party again
100
%
of the players were satisfied with the lasertron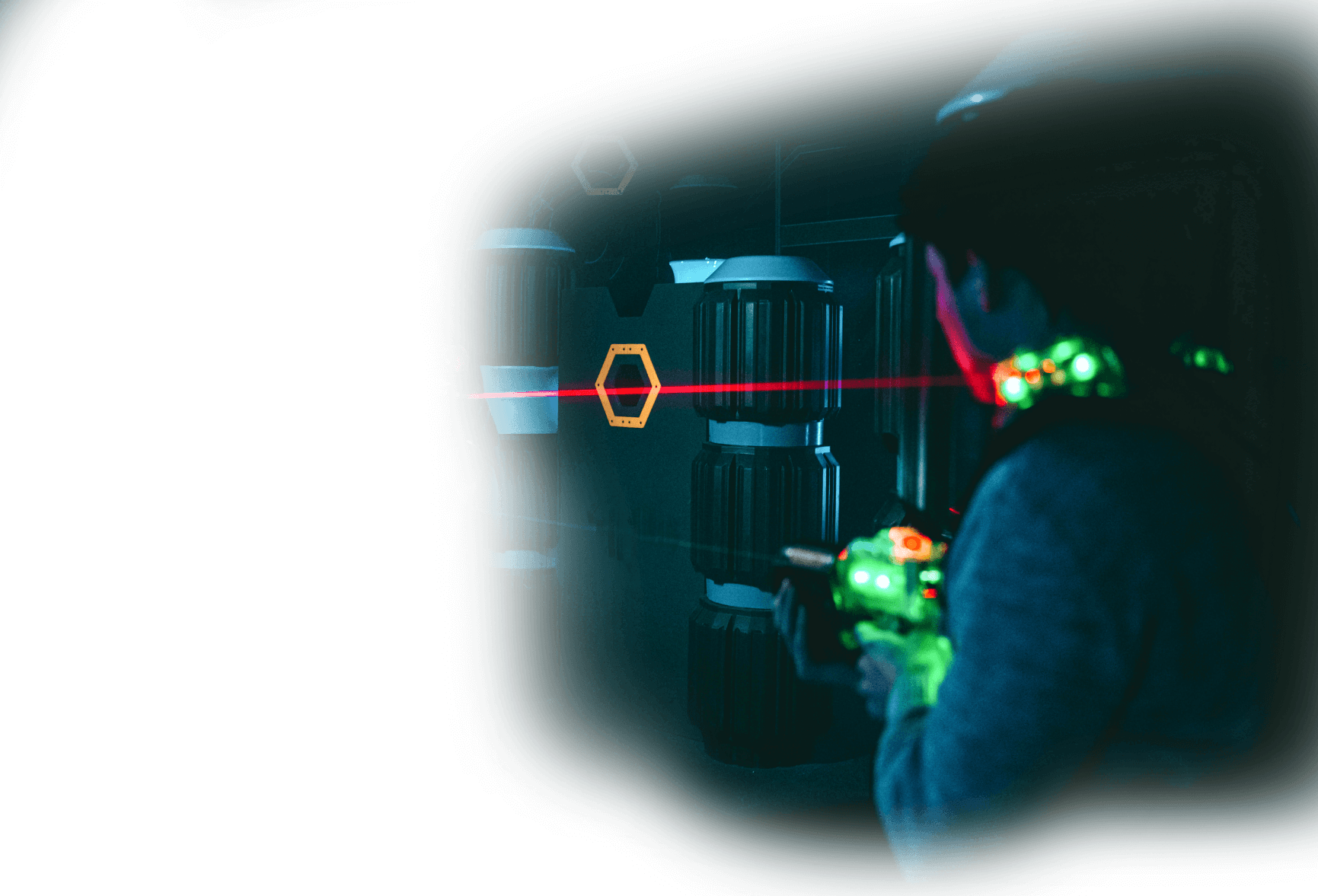 Have a question?
Who can play Lasertron?
You have to be at least 7 years old and 1,10m (3.6ft) tall to play. Lasertron is a physically exhausting game which requires a certain degree of fitness and health. Drunken people are not allowed to play.
Do I need special clothing to play Lasertron?
Lasertron means constant movement, that's why sturdy footwear is important (flat shoes, no heels, no flip-flops, etc.). There's no dress code, but we recommend taking off coats, sweaters, etc. Most players come back sweaty. :-)
Do I need safety goggles? Is the laser dangerous?
Lasertron is not dangerous at all. The laser beam cannot harm you; that's why you don't need any safety goggles or similar. During the game, there's a referee in the arena who makes both teams follow the rules.
How can I book a game?
Online. Phone. Walk-in. The best is to book a game through our online reservation calendar on our homepage. You can book there 24/7; you just need a valid email address, phone number and name.
I've booked a game, but now something's changed. What should I do?
As soon as you are aware of changes, inform us via phone. We ask you to give us a call instead of ignoring the circumstances. Let other groups enjoy the game.
What if more or fewer people than booked come to play?
Inform us in advance when there is a change in the number of players. If the number changes to a bigger group, we recommend making an online reservation for them to secure the spots. We can assist you via the phone within working hours.
How can I play in the arena with my friends only? What is Lock-In?
Lock-in (or closed game) is a feature that we offer if you want to play only with your group. No other players will join the arena. You can choose lock-in (or closed game) online during the booking process.
Can we choose the team we want to play in?
The teams are chosen randomly by the game computer. It is to ensure that the teams are equal and everybody has a fair chance to win. If you book a "Lock-In" with your group, you can arrange the players individually. For more information about the "Lock-In" mode, look on our homepage!